Moving Forward—Practical Tips for Divorced Dads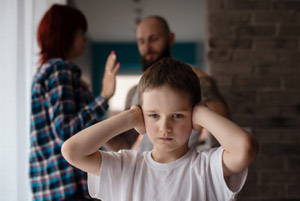 So your marriage has ended and you're a dad with visitation of a small child. It can be easy to sink into depression, anxiety or shame. Here are some ways that you can keep your sanity, develop a good relationship with your children, and keep yourself moving in the right direction.
Take the Opportunity to Improve Your Financial Situation
If you have a good job, keep it. If you can work some overtime and make some extra money, do it. Why? Because you've just laid out a lot of money for a divorce and you'll have some additional expenses as a single parent. Even though you may feel like you need a vacation, don't take one. First you probably can't afford one, or shouldn't spend the money on one. But you'll also quickly discover that there's not a whole lot of fun in taking a vacation by yourself. Even if you go with a bunch of friends, you will probably spend a lot of time thinking about what went wrong with your marriage. Wait to take a vacation when you are emotionally and mentally healthy.
Learn How to Cook
Whether you are cooking for yourself or for you and your kids, there are a lot of benefits to cooking your own meals. It's less expensive and the food you cook is generally healthier than restaurant food. In addition, preparing (and cleaning up after) dinner can be a great time to bond with your children. You can create family favorites that your kids will remember all their lives.
Avoid Dating for at Least Six Months
You've just ended an unsuccessful relationship, so you're not in a position to really know how to be in a successful one. Furthermore, you will be inclined to look for someone unlike your ex-spouse. The time immediately after your divorce is better spent reacquainting yourself with you.
Be the Best Dad You Can Be
Don't put your kids in the middle of your differences with your ex. When you are with your kids, be fully with them. Don't try to compete with their mom, but just be fully who you are.
Contact the Law Office of Len Conner & Associates
At the Law Office of Len Conner Associates, we offer a free initial consultation in all family law matters, including issues relating to divorce. Send us an e-mail or call our office at (972) 445-1500 or 972-445-1500 if you're in the Dallas-Fort Worth area. Or call us toll free at (877) 613-5800 for an appointment.