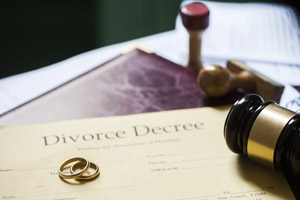 In Texas, as in all states, a divorce order is not necessarily set in stone. There are mechanisms in place that allow you to petition the court to amend the terms of your agreement. It can be a complex process and the courts don't consider such requests lightly. There are also other considerations that should make you think twice before you ask for a new divorce decree.
Divorce modification can be very expensive—If you're only disputing the amount of child support being paid, you might get off lightly. If it's a custody issue, it may cost thousands of dollars to come to a resolution…and that's without ever going to trial. Custody battles often include psychological examinations, financial reviews and other procedures that can take months.
Most modifications only increase acrimony between the parties—If you can both agree on a change, it's not a big deal. That doesn't happen very often, though. Customarily, one party is happy and the other is not. When the unhappy party asks the court to modify the divorce decree, it usually means that both parties are unhappy.
The modification proceeding is often more complicated than the original divorce proceeding—In an initial divorce proceeding, the court and the parties are typically inclined to embrace relatively standardized orders for custody and visitation. When those prove not to work, the process can become far more complex in a hurry. In addition, there are usually more facts to consider in a modification proceeding than in the original lawsuit.
Modification actions are seldom one-sided—If you open the door to modification, don't be surprised if your ex spouse has a few things he or she wants to be different. Instead of focusing on arguing why you should get increased visitation or custody, you may have to spend significant time and money defending that status quo.
You may be unhappy with the result—It's not unheard of for the person petitioning for a modification to end up in a worse position that before the lawsuit was filed. As a non-custodial parent, you may see your child support increase or your visitation decrease. It happens.
Contact the Law Office of Len Conner & Associates
To learn your rights and options in a paternity dispute in Texas, contact our office online or call us at 972-445-1500. Your first consultation is free of charge.