Divorce & Child Custody Legal Process
In our effort to make the divorce and child custody process as easy as possible, here we have a general outline of the common events that occur in most cases. While each case is unique and different, this is an accurate overview of the Texas Divorce and Child Custody Process.
Texas Divorce and Child Custody Overview

There are no legal separations in the State of Texas. You're either married or not married. You are free to enter into a "Separation Agreement" or "Partition and Exchange Agreement." But, you will still be married until the Court grants your request for divorce.
Your actions during the separation period will effect your case's final outcome. If you leave the house and the kids stay with your spouse, a judge is unlikely to change the living situation. In fact, the visitation you have with your children during the separation stage is often what the judge orders in the final divorce decree.
That's why we recommend you be extremely careful and consult an attorney before making any decisions regarding separation. It's better to be safe than sorry.
The same thing goes with money. If you start moving money around, it may appear that you are trying to hide or secrete money. If you don't have a really good reason for doing this, the court may look down on this activity. But, if you have a good reason to close bank accounts and credit cards, by all means do so. It's always wise to consult your attorney before making your move.
A divorce starts in when the "Original Petition For Divorce" is filed. This is basically letter asking the court for a divorce. It identifies the parties and the children and explains why divorce is sought. The Petitioner is the one who files for divorce. The one who doesn't file is the "Respondent." Temporary Orders and Protective Orders are also filed with the Petition.
Temporary Orders place immediate control on both parties by the court. Typically the Orders pertain to financial and child custody matters. If you fail to follow these orders, you can be fined or jailed.
These Orders can get detailed, specifying who lives where, who can use which bank account and who gets primary custody of the children.
Temporary Orders are only filed if no agreement regarding your children is reached. You have a right to be a parent to your children. If your spouse is currently refusing to let you see or contact your children, talk to an attorney. Do not attempt to force possession! This can jeopardize your right to custody in the future. If your spouse fails to abide by the Temporary Orders, bad things can happen. Fight the battle in Court, legally.
As in all family law situations, it's good to discuss your situation with an attorney before making any life changing decisions.
Discovery is the process of fact finding during a legal proceeding. Common types of discovery include Disclosures, Interrogatories, Requests for Production, Admissions, and Depositions. Once you receive these legal requests from another party, you are required by law to oblige and give the information requested, unless there is a law protecting you otherwise. Your attorney will let you know your rights regarding your discovery responses.
Disclosures
A Request for Disclosure is a request for the other side to verify that the parties are named in the lawsuit correctly, and to name who would be an expert witness, who has any statements or affidavits about the events.
Interrogatories
Interrogatories are questions written to the other party. Each side is allowed one set calling for 25 answers.
Admissions of Fact
Admissions of Fact are written statements directed to the other party admitting or denying an undisputed fact. They are designed to authenticate documents and to dispense with the necessity of proving uncontested or indisputable facts. A common admission might be, "Please admit or deny that the child's pediatrician is "Doctor Blue."
Request for Production
Request for Production is used to obtain documents. Upon request, the other party must provide to you any records that you have requested for inspection and photocopying.
Depositions
Depositions are processes by which sworn testimony is taken from the other party, or witness. It is a discovery device where your divorce lawyer will question the other side under oath and before a court reporter. The testimony taken is admissible for all purposes in Texas.
Mediation is process where both parties meet in a neutral setting to discuss their differences, and attempt to resolve the case. The process is controlled by a mediator, usually a lawyer. He or she facilitates the discussions. The mediator's task is to help the parties settle the case. In Texas it is a required process, and will be ordered by the Court. Usually, by the time all of the events above have taken place, both sides will have enough information, to be able to resolve the contested issues of the divorce without further Court process.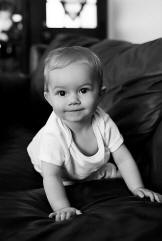 If the case can't be settled, then it will be set for trial. This is the process where both parties present the evidence to the Court for determination. The Court will hear the evidence, examine the pleadings of both parties, and make it's decision. A trial can be for the court or before a jury upon request.
At conclusion of the trial, the parties will draft a "Final Decree of Divorce." this will reflect the Court's determination. This document will spell out who gets what property, where the primary residence of the children will be, how the parties are to conduct their relationship as the children grow, and will set child support. The document will attempt to resolve all issues between the parties. In addition, there may be a number of closing documents involved, such as deeds, and automotive titles. Furthermore, a qualified domestic relations order may be necessary if community property is contained in a 401(k), for example.
If children were involved in the divorce, the Court's jurisdiction over the matter continues. It is called a "Court of Continuing Jurisdiction." The Court's powers remain in place to enforce it's decree until your children are eighteen years of age, or otherwise emancipated. You may go back and ask the Court to modify it's decree, to change child custody, or child support. For a variety of reasons.
If a ruling in your divorce is not a fair one, or new evidence has come to light, you may file a motion for a new trial, or begin an appeal.
We hope this information has been helpful to you. If you are not already in contact with Dallas Divorce Attorney, Len Conner, please call today for a free consultation. 972-445-1500.
For a confidential consultation to discuss your legal matter with an experienced Texas Family Law and Divorce Lawyer, please call us at (972)445-1500 if you're in the Dallas Area or Toll free at 1 (877) 613-5800.
Tools
Standard Visitation Calendar 2010
Expanded Visitation Calendar 2010
Len Conner & Associates Serves the Cities of:
Irving, Dallas, Cedar Hill, Mesquite, Garland,
Grand Prairie, Los Colinas, Richardson, Plano, Highland Park,
Arlington, Hurst, Euless, Bedford, Southlake, Grapevine,
Colleyville, Lewisville, Denton, The Colony, Coppell,
Flower Mound, Corinth, Argyle, Fort Worth, Frisco,
Sachse, McKinney, Park Cities, Duncanville, Desoto,
& Dallas County, Tarrant County, Denton County, Collin County
We hope the information provided here is helpful. Please call our office with any questions you may have. Unless otherwise indicated, attorney listed in this site are not certified by the Texas Board of Legal Specialization. This web site is designed for general information only. The information at this site should not be construed to be formal legal advice nor the formation of a lawyer/client relationship.
FULLY LICENSED BY THE TEXAS SUPREME COURT
Admitted to the US Federal Courts, Northern District of TX
Member of the Texas Family Law Section of the Texas State Bar Association