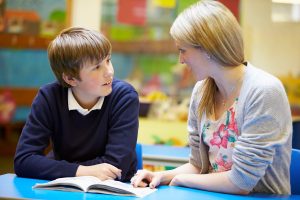 In Texas, when you have filed for a divorce and there are minor children in the home, decisions will have be made regarding managing conservatorship (formerly custody) and access (formerly visitation). Under state law, the standard used to make those decisions is the "best interests of the child," an approach that promotes the mental, physical and emotional needs of the minor. Though the courts have discretion to grant sole custody, they can also name both parents as "joint managing conservators." Unless there is some risk to the children, the courts prefer and tend to promote arrangements that allow both parents to actively participate in decision-making regarding education, medical care, legal concerns and extra-curricular activities.
When courts have to issue a ruling regarding what arrangement will be in the "best interests of the children," they can consider a wide range of factors, including:
The demonstrated ability of both parents to provide nurture and guidance to the minor child
The stability of each parent's residence and lifestyle, including any safety issues at a parent's home, as well as concerns about alcohol or drug abuse, as well as criminal activity
The emotional and physical needs of the child, and the ability of each parent to meet those specific needs
The respective plans of each parent for the child
Whether there have been reported instances of domestic violence or abuse by either parent, or the extent to which a parent has had an inappropriate relationship with the child
The wishes of the child, if the child is at least 12 years old
Contact the Law Office of Len Conner & Associates
For experienced counsel in family law matters, contact our office online or call us at 972-445-1500 (toll free at 877-613-5800). Your first consultation is free of charge.