Child Support Laws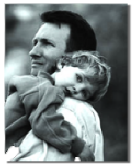 Child Support is about sharing the costs of raising a child. The Texas Family Code tells the courts how much child support should be paid per child. Por favor tome un momento para llenar la forma que hemos creado para que comparta lo que está pasando y decirnos por qué necesita la representación legal. At Len Conner & Associates, estamos aquí para ayudarle. Nuestra firma se dedica Exclusively to Family Law Litigation y Mediación.
Child Support Guidelines
The Texas State Child Support Guidelines apply to the first $7,500 per month that the person owing child support makes. If you make over $7,500.00 per month, the court only considers your first $7,500 of net resources in determining the child support according to the guidelines. Beyond that, the judge can order more child support if appropriate, considering both parents' incomes as well as the proven needs of the child. If a parent is requesting more child support than the guidelines specify, that parent needs to show proof of income and other evidence proving that the child requires additional support. The following table illustrates the percentage child support guidelines as set forth in the Family Code.
Number of Children Before the Court.
Children of the Marriage.
Number of Children Not Before the Court.
Child by Another Marriage

0

1

2

3

4

5

6

0

20

25

30

35

40

40

1

17.50

22.50

27.38

32.20

37.33

37.71

2

16.00

20.63

25.20

30.33

35.43

36.00

3

14.75

19.00

24.00

29.00

34.00

34.67

4

13.60

18.33

23.14

28.00

32.89

33.60

5

13.33

17.86

22.50

27.22

32.00

32.73

6

13.14

17.50

22.00

26.60

31.27

32.00
The top row across represents the number of children which are before the Court. The left-most row addresses children who are not before the Court but are a child(ren) of a previous relationship that the obligor has a duty to support. In order to use the table effectively, assume one child of the marriage and no children from a previous relationship as to either party. In this example, guideline support is 20% of net resources as to the obligor (person paying support). Another example, assume two children from a previous relationship and two children from the current marriage. Guidelines indicate that the obligor should pay 20.63 of net resources for child support. The reduction is in place because the obligor has a duty to support children from each relationship.
Although the Texas Family Code provides guidelines that are presumed to be in the child's best interest, it is possible to rebut the presumption. Several factors that the courts may consider in deciding to vary from the guidelines include, the needs of the children, the ability of the party to pay child support, and the debts the paying parent is assuming. Further, if a parent is having to travel long distances in order to exercise visitation, the cost of travel (gasoline, airfare, hotel expense) are factors that may support a variance from the child support guidelines. en adición, if a paying parent is supporting a child through college, this factor may also call for a reduction in child support.
Child Support Net Resources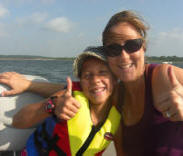 Child support guidelines base their percentages on "net resources." Net resources include more than just salary but also includes money earned in the form of commissions, overtime pay, retirement benefits, pensions, trust income, annuities, capital gains, social security benefits, and gifts. Deducted from gross "resources" are any amounts paid for social security taxes, federal income taxes (based on the tax rate for a single person claiming one personal exemption and the standard deduction), union dues, and any expenses that he obligor pays for the children's health insurance. These amounts are deducted from an obligor's resources to determine net resources for applying the child support guidelines.
Needs of the Child
The Texas Family Code does not define "needs of the child." The term, however, includes more than just "bare necessities." To justify child support in excess of the percentage guidelines, evidence of a child's special needs are required.
The Texas Supreme Court has had a difficult time with defining special needs. In order to justify child support greater than the child support guidelines, proof that the children's needs have increased or are greater than the "average child" include special education, advanced education, extracurricular activities (debate club, scouts, sports), and clothing. In Giangrosso, 840 S.W.2d 769, the father testified that the child had become more expensive to care for and support because the child was growing and involved in more sporting activities. The court held, "this testimony alone could serve as evidence that the child's situation has so substantially changed as to warrant an increase in child support obligations." In Scott 926 S.W.2d 415, the mother testified to actual costs associated with meeting the child's needs and estimated costs associated with items the mother believed would benefit the child but she could not afford. She went on to testify to other items relevant to the child special needs. The appellate court stated, "the law does not require a movant (the mother in this case) seeking child support modification to go this far . . . the child's mother is in the best position, as managing conservator, to explain the needs of the child. Upon a showing of a child's special needs, the court may, in its discretion, award child support greater than the guidelines.
Call Len Conner & Associates, P.C. now to discuss your individual and unique situation, 972-445-1500. Estar preparado. Llama ahora!
Child Custody Information | Dallas Child Custody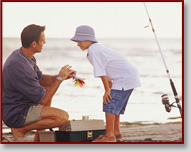 Len Conner & Associates Serves the Cities of:
Irving, Dallas, Cedar Hill, Mesquite, Guirnalda,
Grand Prairie, Los Colinas, Richardson, Plano, Highland Park,
Arlington, Hurst, euless, Bedford, Southlake, Vid,
Colleyville, Lewisville, Denton, La colonia, Coppell,
Flower Mound, Corinto, Argyle, Fort Worth, Frisco,
sajón, McKinney, park Cities, duncanville, Desoto,
& Condado de Dallas, Condado de Tarrant, Condado de Denton, Condado de Collin
Esperamos que la información aquí proporcionada es útil. Por favor llame a nuestra oficina con cualquier pregunta que pueda tener. A menos que se indique lo contrario, abogado que aparece en este sitio no están certificados por el Consejo de Especialización Legal de Texas. Este sitio web está diseñado sólo para información general. La información en este sitio no debe interpretarse como asesoramiento legal formal ni la formación de una relación abogado / cliente.
Con todas las licencias POR LA CORTE SUPREMA DE TEXAS
Admitido a los Tribunales Federales de los Estados Unidos, Distrito Norte de Texas
Miembro de la Sección de Derecho de Familia de Texas de la Asociación de Abogados del Estado de Texas