Frequently Asked Questions About Texas Divorce
FAQs about Divorce, Custodia del niño, and Your Attorney
Answers to Common Family Law Questions directly from Len Conner. (c) Len Conner, Esq. 2005 All Rights Reserved
13 October, 2010
Can I get an uncontested divorce?
Sure, you can get an uncontested divorce in Texas, but if you own a house or have kids, you probably won't be able to have an uncontested divorce. Even if your divorce is uncontested, you still need legal counsel. If you own a home and have children, there is more paperwork your attorney must prepare such as Employer's Withholding Orders, Warranty Deeds, and Child Support forms.
Can I get child support and custody of my kids if we were never married?
Absolutely. You can get child support and custody of your children in the State of Texas even if you were never married. We call this a Suit Affecting Parent Child Relationship or "SAPCR" case.
Can I have a legal separation?
You cannot have a legal separation in Texas. You're married until the Court grants your divorce, and there is no room in the middle.
Can I move wherever I want to with my kids if I file for divorce or SAPCR?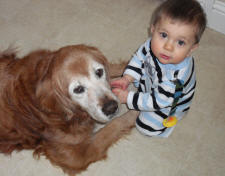 Most likely not. Geographical restrictions on your residence have become the standard for Texas Courts. Absent agreement by your spouse, you will not be allowed to relocate out of the county in which your divorce is granted, (or surrounding counties). For example, if you live and divorce in Dallas County, you will be required to live in Dallas County or the counties that border Dallas County.
Why cant I move where I want to?
Because the Courts want your ex-spouse to continue to have a relationship with your children. The fact that your ex-spouse is probably an idiot doesn't matter.
Can I have "week on week off" possession of the children?
Absent an agreement by you and your spouse, probably not. "Week on, week off" sounds good in theory, but it usually doesn't work in the long run. This is because you and your spouse will probably remarry within a year or two after your divorce, and your will probably relocate several miles away. This causes significant problems when the kids reach school age. If you and your ex-spouse live in different cities, who decides where the kids attend school? Can you travel 30 miles to deliver and pick up the kids from school each day? Who gets the tax deduction for the kids? These are just a few of the problems you will encounter. There are better options that we will discuss with you.
Can I have one child and my spouse takes the other child?
Yes, with an agreement. But without an agreement by both spouses some judges are reluctant to separate the kids. The courts will generally honor a child's preference of which parent the child wants to live with, if the child is 12 years or older. However, the court may reject the child's preference if the judge thinks that it would not be in the child's best interest.
What are the three things that will guarantee problems with me getting custody or unsupervised visitation of my kids?
Drug use, family violence, child neglect or child endangerment.
Will the Attorney General help me get visitation of my children?
Never. It not in there charter and they don't have the legal ability to help you.
Should I move out before I consult an attorney or file my suit for Divorce or SAPCR?
Probably not, unless staying there puts you or your children at risk by your spouse because or physical or mental abuse, o el consumo de drogas. Consult your attorney before relocating, even when you know your going to leave your spouse.
How much will my attorney charge me for my divorce?
It all depends of the complexity of your case. If you have a big house, 5 cars, lots of investments, a boat, a lake house, own a successful small business, and have 3 children, your going to pay your attorney a lot of money to protect your assets and get you divorced. It could cost anywhere from $15,000 to $80,000 or more.
If you have a contested child custody case, you may spend anywhere from $5,000 up on your divorce, depending on the issues involved.
If you have a fairly standard case in which custody is not contested, property issues are easily resolved, there is limited discovery, and no contempt issues, your divorce case may cost as little as $1,500 & $2,500.
The most important determining factor on how much your case may cost is simply the attorney's time involved in getting your case from start to finish with the best possible outcome for you.
Why does my attorney require me to pay an upfront retainer before he will take my case?
Because the firm will expend a lot of time early on in your case to insure the pleadings are correct, the fees are paid, your file is set up correctly, and that the firm has gathered all the necessary information and evidence to properly handle your case at the highest level of legal effectiveness. This also means that the attorney and his staff will not be working on another client's case while he or she is preparing yours. Law firms may turn away other clients to accept your case.
What will happen if my case becomes more complicated that I first believed?
If your case becomes more complicated than expected, it's likely that your retainer will be exhausted, and the attorney will require you to pay additional legal fees. Some attorneys may require you to pay another retainer. Other attorney's may send you a monthly bill for legal fees over the retainer.
What will happen if I don't pay my attorney's additional retainer or legal bills?
Your attorney will likely file a Motion to Withdraw from your case.  A law firm will not work on your case if your bills are not paid, while there are other clients who need help and pay their bills.
What is the most important thing you need to do when speaking with your lawyer?
Tell the truth, and give us the whole story. Most of everything you tell your lawyer, or his staff is privileged, and will never be revealed, even after you die. I am baffled at why some clients fail to tell me the whole truth. Even if you did something really stupid, your attorney can prepare for that and minimize its impact on your case. However, if you fail to disclose a significant event, and your lawyer is blindsided by something unexpected in court, it's very difficult to minimize its impact.
Para consulta confidencial para discutir su asunto legal con un experimentado Derecho de Familia de Texas y abogado de divorcio, por favor llámenos al (972) 445-1500 si estás en el área de Dallas / Fort Worth y alrededores. Llámenos al número gratuito 1 (877) 613-5800.
Herramientas
La oficina legal de Len Conner sirve a las ciudades de:
Irving, Dallas, Cedar Hill, Mesquite, Guirnalda,
Grand Prairie, Los Colinas, Richardson, Plano, Highland Park,
Arlington, Hurst, euless, Bedford, Southlake, Vid,
Colleyville, Lewisville, Denton, La colonia, Coppell,
Flower Mound, Corinto, Argyle, Fort Worth, Frisco,
sajón, McKinney, park Cities, duncanville, Desoto,
& Condado de Dallas, Condado de Tarrant, Condado de Denton, Condado de Collin
Esperamos que la información aquí proporcionada es útil. Por favor llame a nuestra oficina con cualquier pregunta que pueda tener. A menos que se indique lo contrario, abogado que aparece en este sitio no están certificados por el Consejo de Especialización Legal de Texas. Este sitio web está diseñado sólo para información general. La información en este sitio no debe interpretarse como asesoramiento legal formal ni la formación de una relación abogado / cliente.
Con todas las licencias POR LA CORTE SUPREMA DE TEXAS
Admitido a los Tribunales Federales de los Estados Unidos, Distrito Norte de Texas
Miembro de la Sección de Derecho de Familia de Texas de la Asociación de Abogados del Estado de Texas