Len M. Conner, J.D., M.B.A., B.B.A.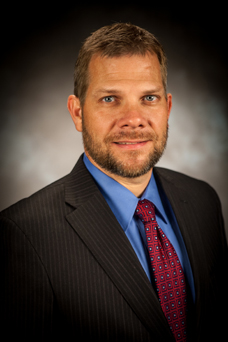 Len Conner was born in Dallas, Texas and raised in Irving. He attended the University of North Texas and earned his Bachelor's degree in business management in 1990. Sr. Conner worked in the pharmaceutical industry while he attended Dallas Baptist University and earned his Master's degree in Business Administration. Sr. Conner then attended Texas Wesleyan University School of Law where he earned his Juris Doctor degree and was a member of Law Review. In addition to being a Dallas family law attorney, Sr. Conner is also a family law mediator y conflict resolution mediator.
Sr. Conner is licensed by the Texas Supreme Court and is also admitted to practice in the United States Federal District Courts in the Northern District of Texas. Sr. Conner is a member of the American Bar Association, Texas Bar Association, Dallas Bar Association, Tarrant County Bar Association, American Trial Lawyers Association, and the Family Law Section of the State Bar Association of Texas. Sr. Conner is also a member of the Annette Stewart Inn of Court, and lectured other legal professionals through Legal Continuing Education Seminars around Texas on topics such as Alimony, Spousal Support, and Spousal Maintenance, and Contested Temporary Orders Hearings.
Póngase en contacto con Derecho de Familia Dallas y abogado de divorcio, Len Conner
To discuss your divorce or family law matter with Mr. Conner, an experienced Dallas-Fort Worth lawyer, por favor llámenos al 972-445-1500 en el Dallas / Fort Worth area to schedule a private consultation. También puede rellenar nuestro formulario de admisión personalizada (a la derecha) y nos pondremos en contacto con el para programar una consulta.
For additional information about our law firm and the benefits of retaining Mr. Conner's services, please visit our Benefits of Retaining the Law Office of Len Conner page.
Para consulta confidencial para discutir su asunto legal con un experimentado Derecho de Familia de Texas y abogado de divorcio, por favor llámenos al (972)445-1500 si estás en el área de Dallas / Fort Worth y alrededores.